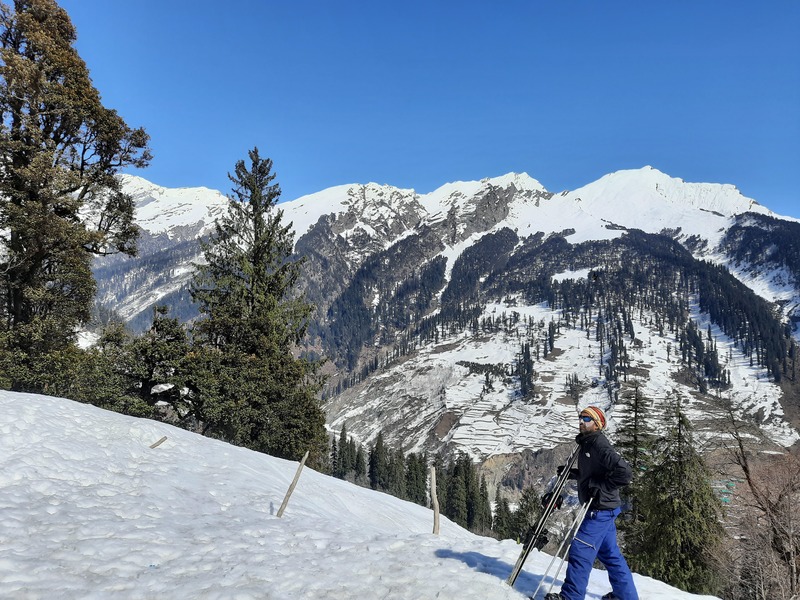 Intermediate Skiing Course, Feb 2020 - Solang Valley, ABVIMAS, Manali, Himachal Pradesh
Took the Intermediate Skiing Course in Feb, 2020 at Atal Bihari Vajpayee Institute of Mountaineering and Allied Sports.
Read about Basic Skiing Course Trip Report
Applied 4 Weeks before the commencement of the course.
Intermediate Skiing Course Trip Report
Intermediate Skiing Course ABVIMAS Manali Syllabus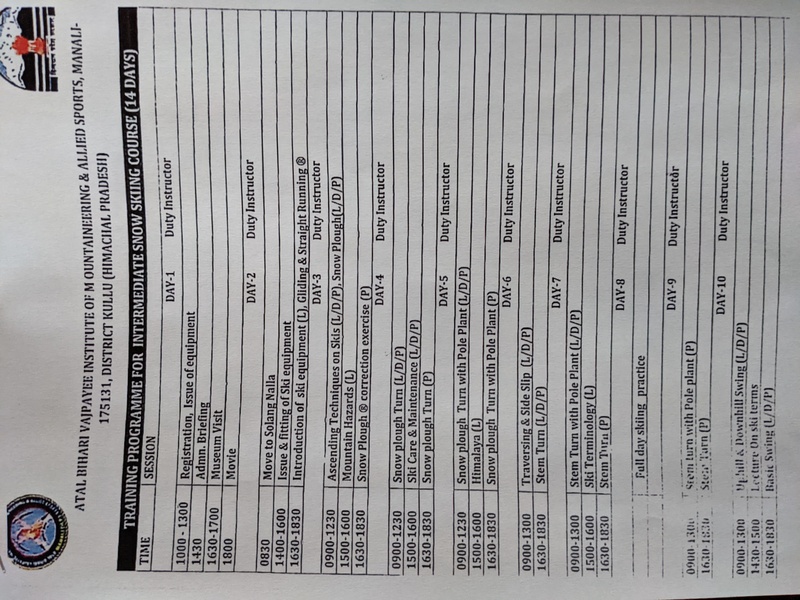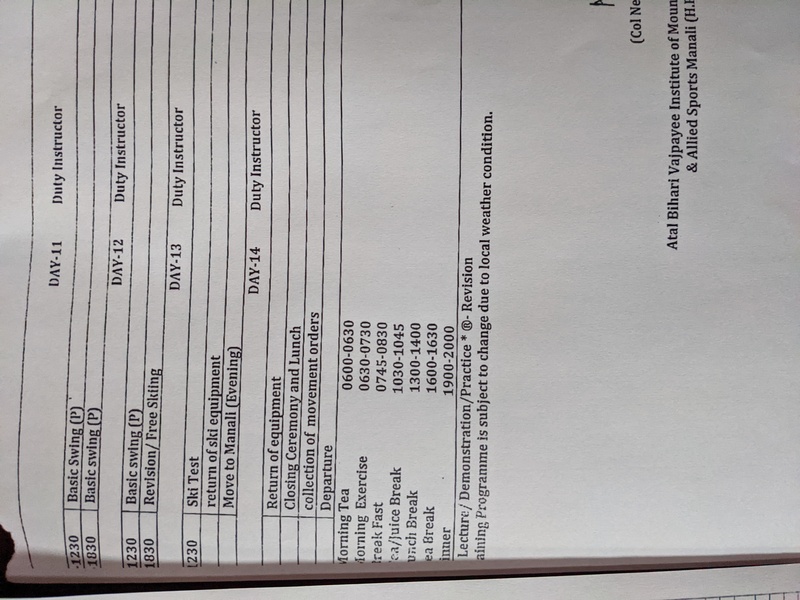 Day 1
Reached on 11th morning, got registered for the course. Nothing else done. Spent the day at Manali.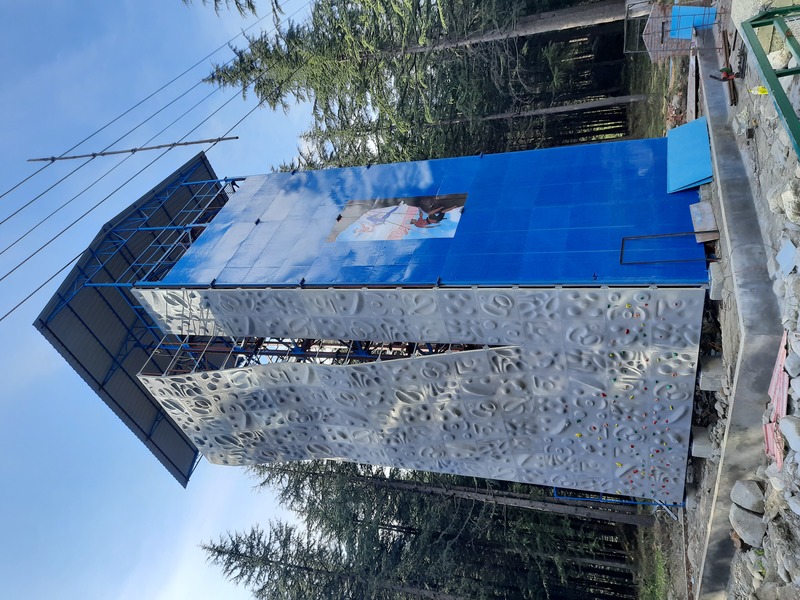 Day 2
Instructors arranaged vehicles for going to Solang Ski Center in the morning(~₹150/person).
Reached in the afternoon, dorms alloted, got issued skis, boots & poles in the evening.
Got divided in ropes & elected course senior.
We did light exercises, gliding etc in the evening.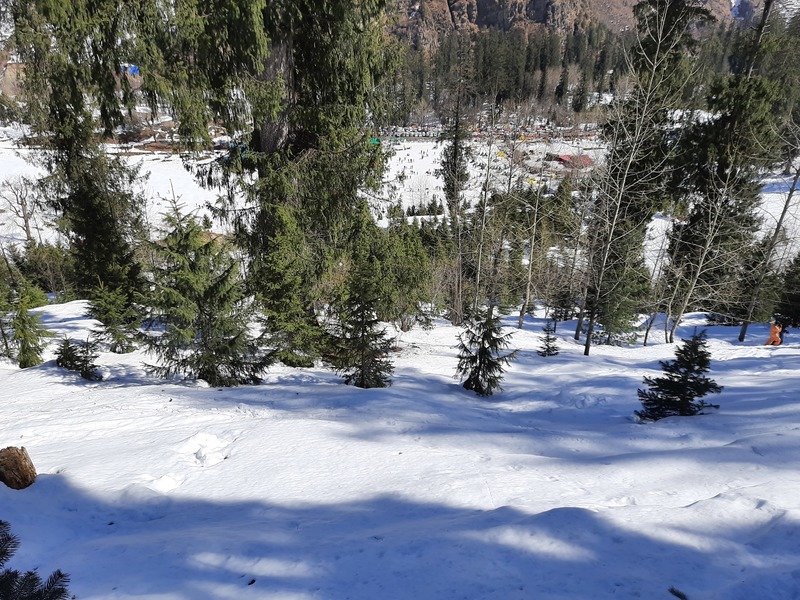 Day 3 onwards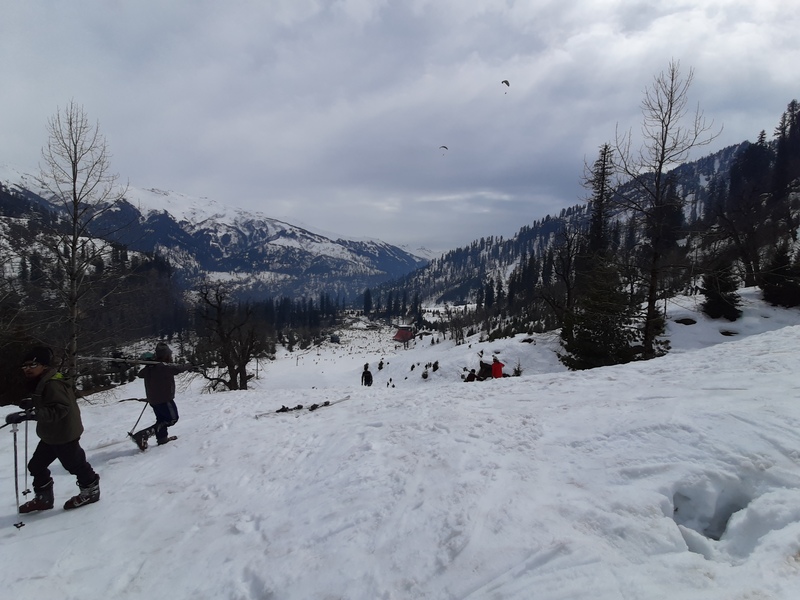 Regular schedule started.
Morning PT with skis & boots on at 6:30 AM till 7:30 AM done by M.o.I students & a supervising instructor.
Breakfast at 7:30 onwards.
Morning session from 9:00 AM to usually till 12:30 PM.
Snacks at around 10:30 AM.
Lunch from 01:30 PM & resting hours.
Afternoon Snacks at 3:30
Evening Session from 4:00 PM till 6:00 PM.
Dinner at 7:30 PM.
Syllabus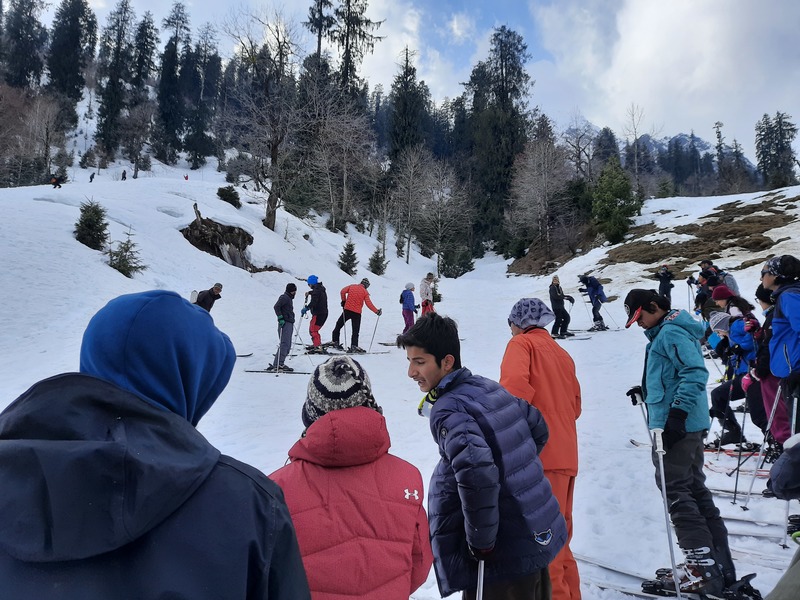 We revised the methods we learnt in the basics e.g. Snow Plough, snow plough turn, stem turn, stem out, basic swing.
New method i learnt in intermediate course:
Side slip
zig-zag
vertical
parallel turn
downhill run
handling jumps
Surprise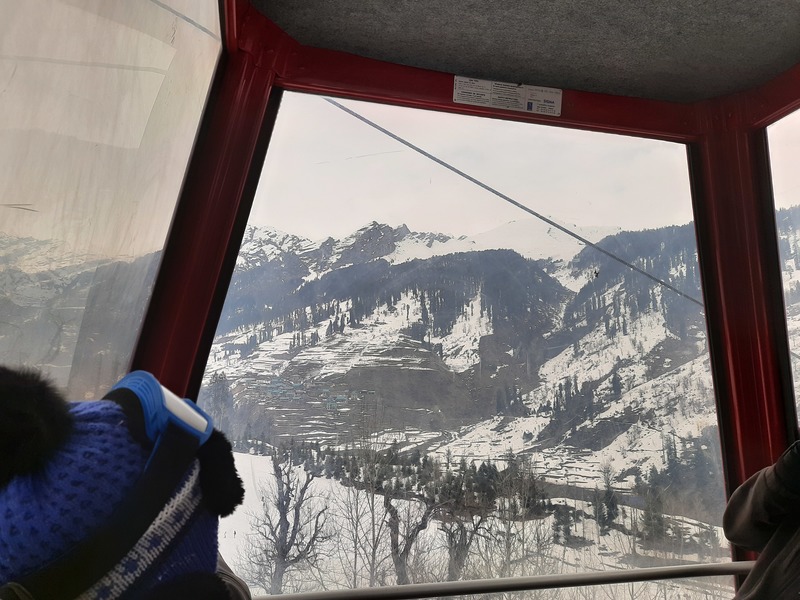 There was already another big batch of students sponsored by some NGO due to which training slopes were rushed.
Due to which our intermediate course batch were issued ski lift passes.
After revision was complete we started doing runs from Fatru.
Ski Passes are usually made for advance course students only. Our batch lucked out.
Test on 24th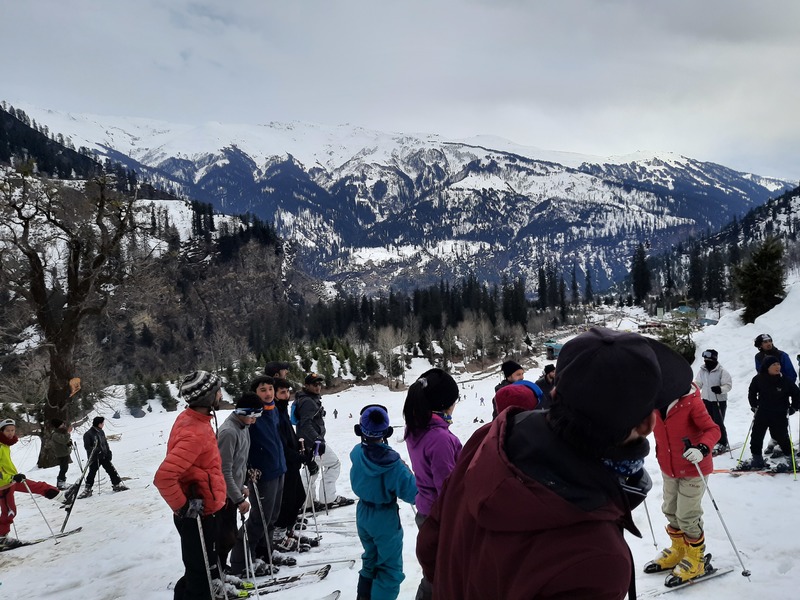 Snow Plough & snow plough turn on run #1
Stem turn & basic swing
parallel turn, downhill & basic swing
in the afternoon, returned skis & boots
after lunch, again made arrangements for returning to Manali center.
Closing Ceremony on 25th
Issued a batch commemorating successful completion of the course.
After the ceremony, get the movement order & start the return journey.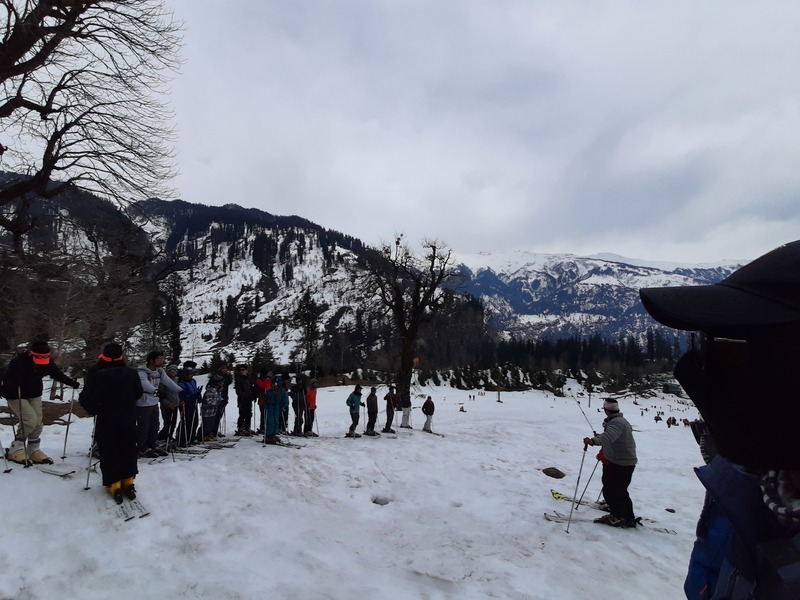 Summary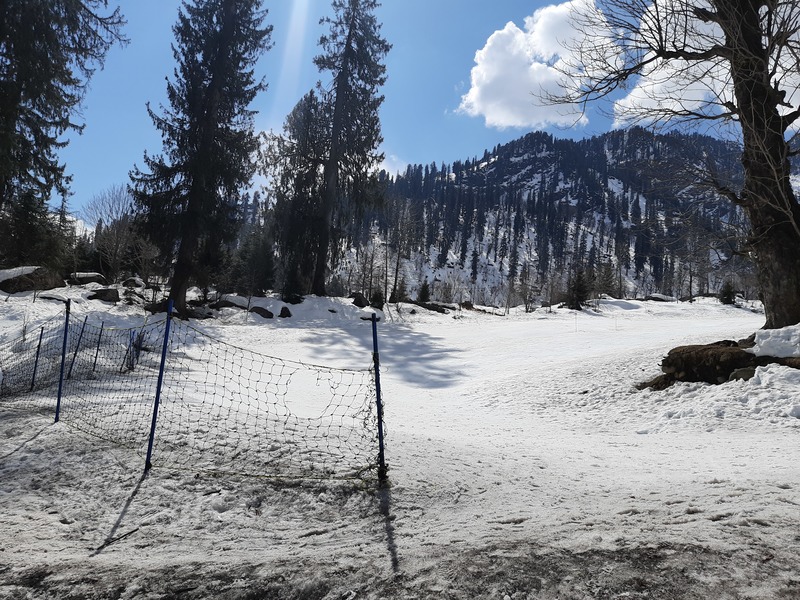 Suprises such as ski passes made it special.
It almost never snowed/rained & Adam's day was cancelled so never got much rest unlike last year in basic course where there was regular snowfall.
The snow had also started melting, soil got exposed on the bigger slope, we had to open ski & walk to cross them.