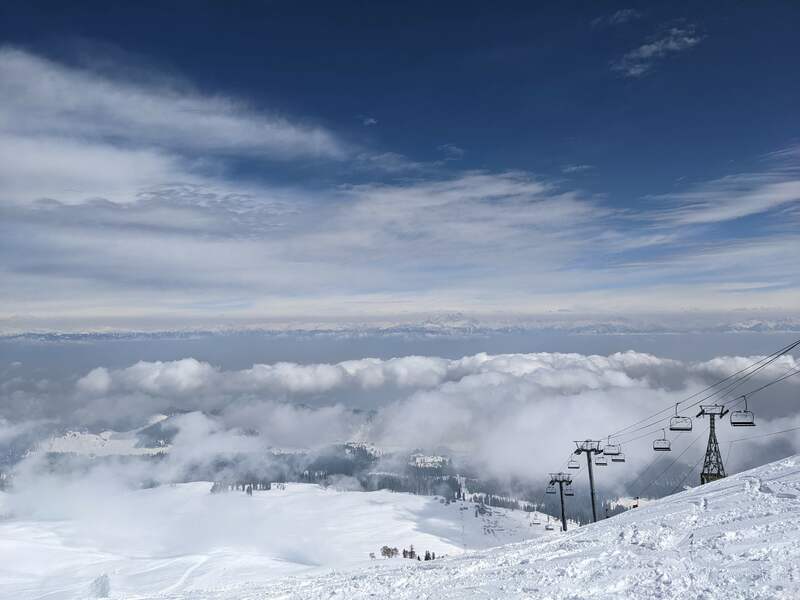 Skiing Gulmarg, March 2022 - Jammu & Kashmir
After completion of Advance skiing course @ JIM&WS, i had planned to go to Gulmarg to self practise.
Getting to Gulmarg from Srinagar
Took a city bus to Batamaloo from Dal Gate in ₹15. However on arriving, got to know that taxi stand has shifted some time back. (30 min ride)
Took another bus ride to Mandi for ₹12. (20 min ride)
At the stand took a shared Tata Sumo for ₹100 to Tangmarg. (1 & 1/2 hour ride)
From Tangmarg taxi stand took another shared Sumo for ₹50 to Gulmarg. (20 min ride)
Skiing in Gulmarg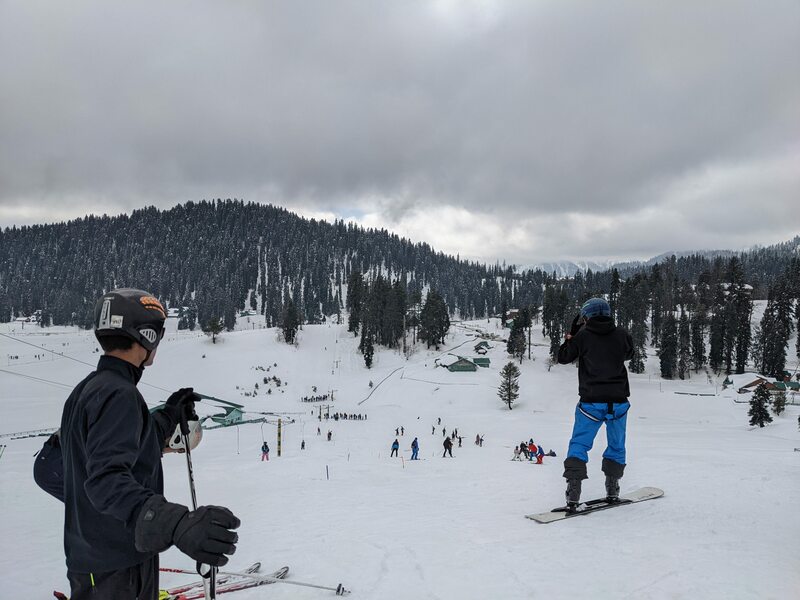 Ski Rental in Gulmarg
There is a goverment run ski rental shop near the ski lifts.
They have skis for all sizes & ages & types.
However many of them are quite used and worn out.
Negotiate with the manager for better and newer skis by booking for some time period.
Generally they rent to tourist who are skiing for the first time, so they give them old equipment.
| Type | Day Rental |
| --- | --- |
| Alpine | ₹300 |
| Snowboard | ₹500 |
| Powder | ₹700 |
Skis can be rented for half day at half price.
Chair lift Prices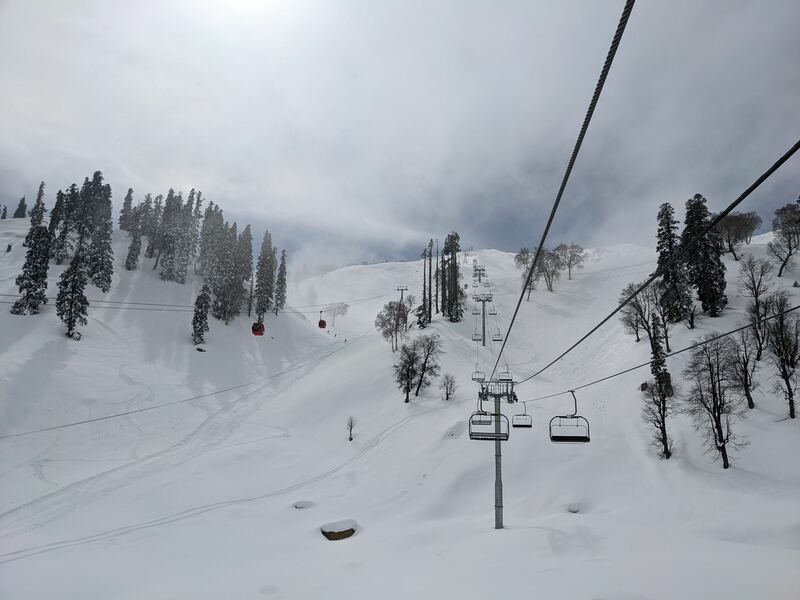 The Kongdori to Mary's Shoulder chair lift day pass costs ₹1210 in which one way Phase 1 ride is included as complimentary.
Otherwise single ride on chair lift is ~₹280.
Skiing Experience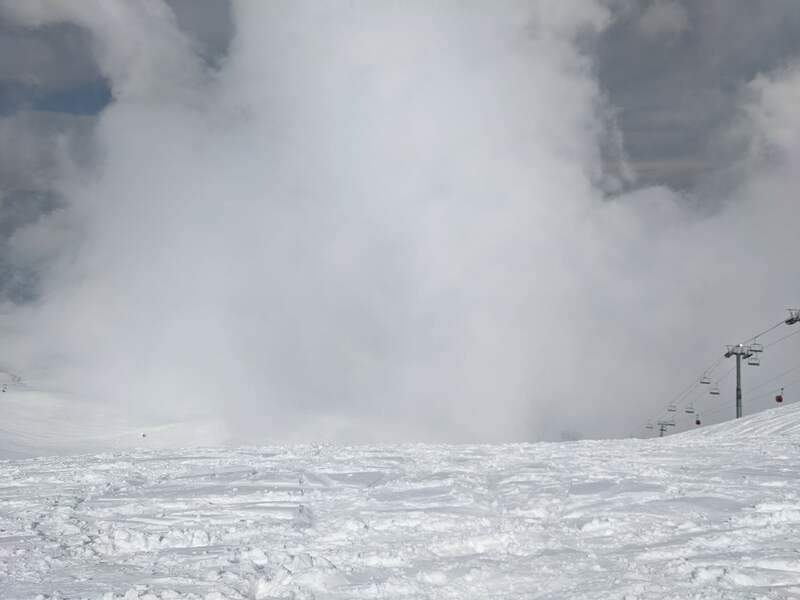 As i was there in mid March, it was late season. I did not find much skiing crowd.
However tourist section was jam-packed.
The slopes on Sonamarg were pretty short compared to what I experienced in Gulmarg.
I hired a guide in ₹2000 for the day.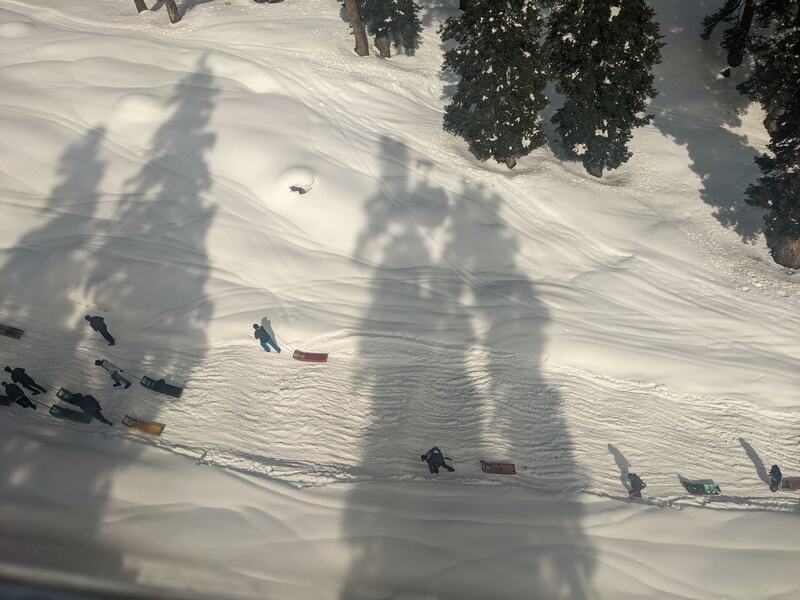 Good Experiences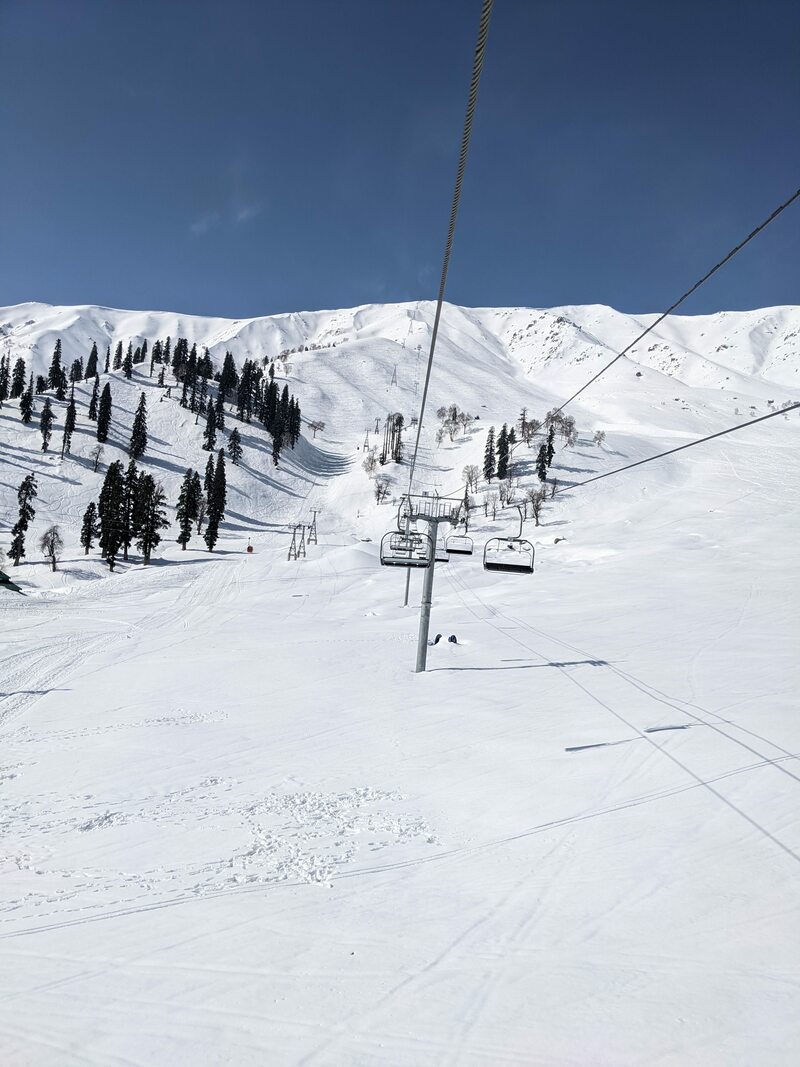 No crowding on ski slopes.
Long slopes
Good weather.
Different demarcated areas for tourists & skiers. (Solang is pretty bad as they have paragliders, zorbing, snow-scooters, tourists all mixed up on the slopes.)
Sledges in ski track in Phase-1.
Magnificient views of Himalayan peaks including 8000m Nanga Parbat.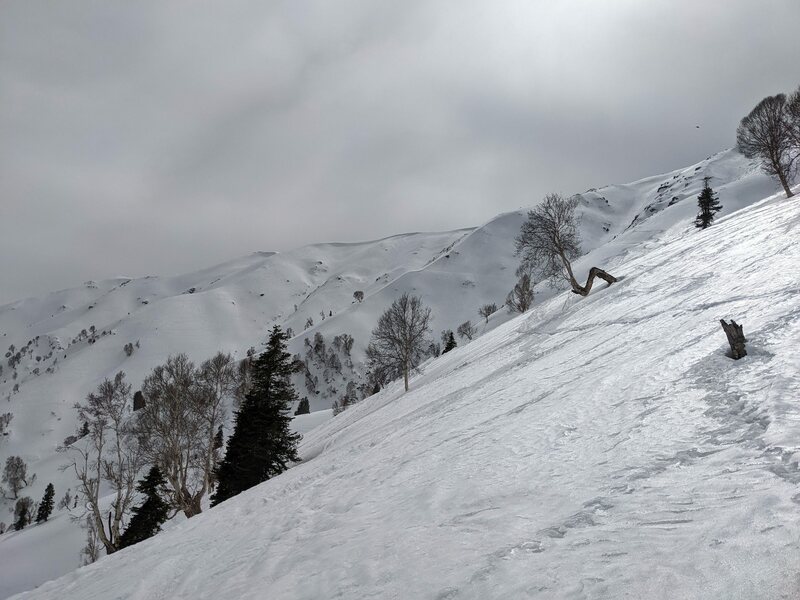 Bad Experiences in Gulmarg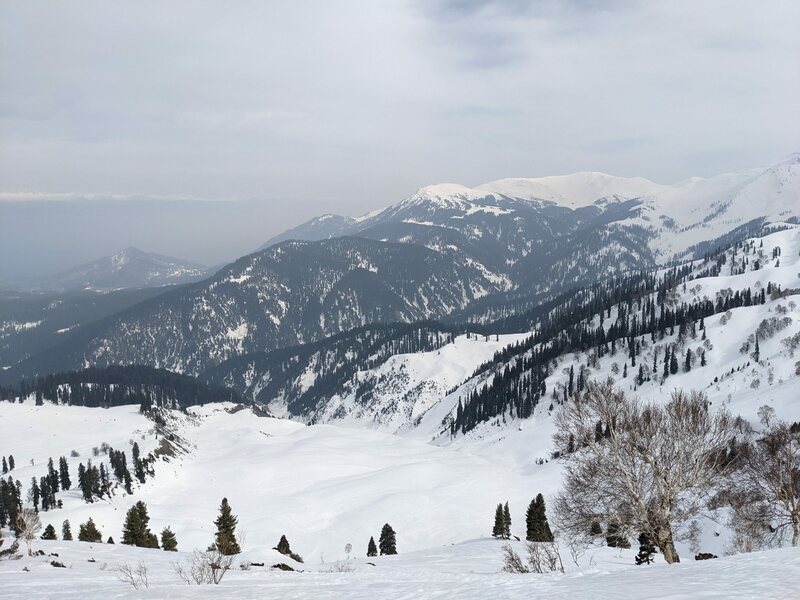 Guide priviledges. Guides don't pay any fee for using Gondola, lifts etc. They jump queue with clients in Skier only way.
Crowd management in Gondola.
No online tickets for buying passes for skier. Only 1-way or 2-ways tickets can be bought online. It gets crowded at ticket counter in the morning.
Some shopkeepers charge higher from outsiders/tourists. Some eateries charged me 1.5x/2x for the same item what they charged a local.
Chair lift right along Phase 2. What's the point of having them side by side, as their routes overlap.